Because Everyone's "Something" Matters
Mental Health Services Western Kansas: Professional Psychologists, Therapists, and Counselors For Behavioral Health Care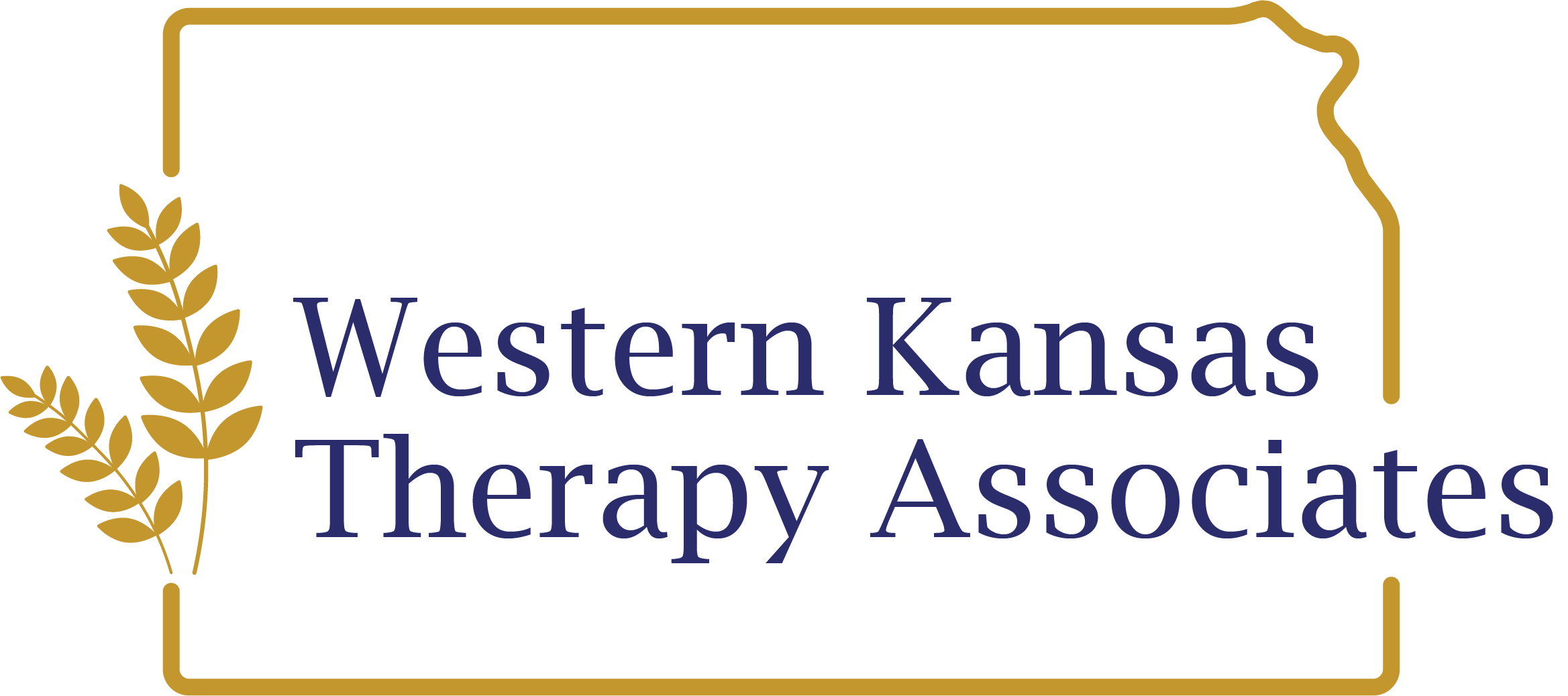 About Us – What Is Unique About Western Kansas Therapy Associates?
When you call WKTA for the first time, you are going to visit with the owner and practicing therapist, Josh. We are not just going to haphazardly "place you" with a therapist who has an opening. Josh listens to the reasons you are pursuing therapy and considers which therapist you may fit well with based on therapist expertise as well as personality match. Although it is impossible to perfectly predict whether a therapeutic relationship will blossom, we work hard to cultivate this "fit".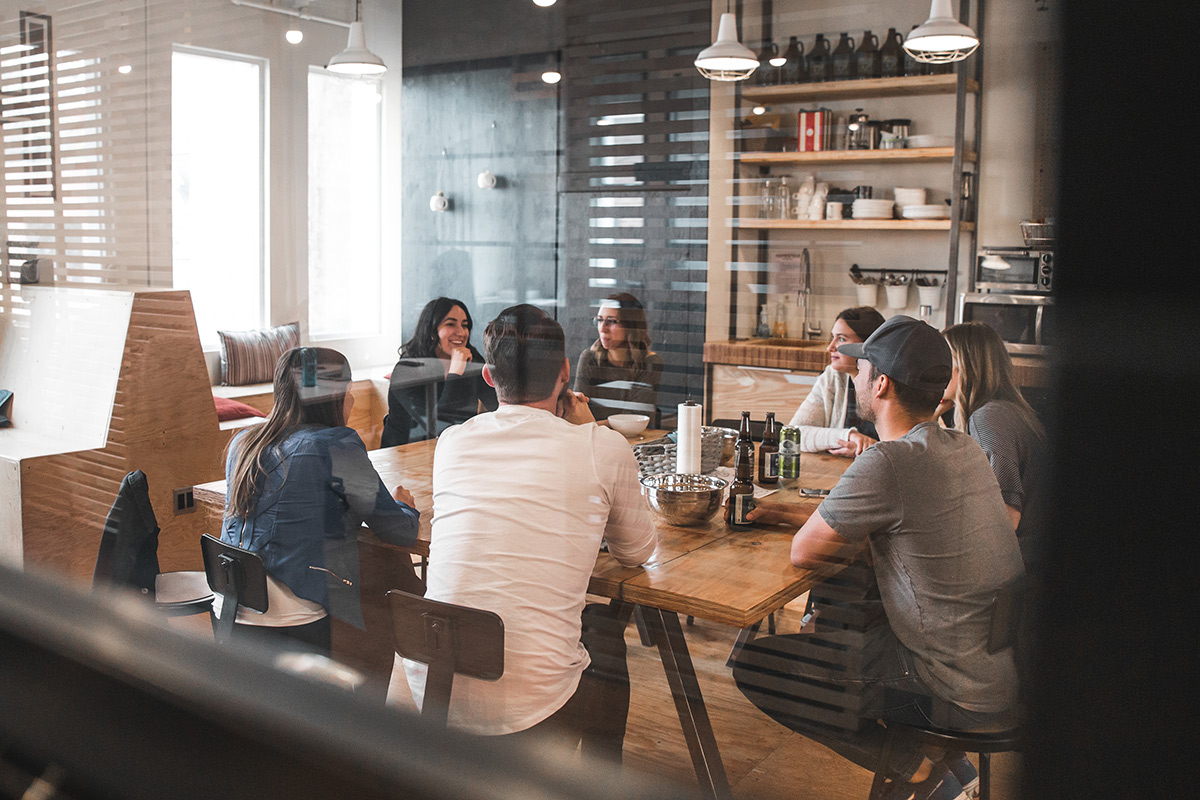 How do I know it is time to "talk to someone" or see a therapist?
This is a great question and one where you are the ultimate expert as to when it is time to seek help. However, it is also important to be honest with yourself and/or listen to trusted people in your life who might express concern.
For some challenges, such as losing a loved one, there might be a clear "marker" when issues began and the changes might be more obvious. In other instances, the challenges may be a lot murkier and something the person has lived with for a long time.
Either way, it might be important to ask yourself the following questions and/or visit with a trusted person in your life about the following questions:
What are the changes/challenges occurring in my life?
To what extent are they impacting my daily functioning (responsibilities, sleeping, eating, work, school, play/leisure) ?
How frequent are these challenges? Is it something I live with daily, weekly, etc?
How much distress do these challenges bring me? Do they affect my mood? Do they occupy my thoughts too much or do the feelings prevent me from being happier/more content?
To what extent do these challenges impact the relationships in my life OR do they prevent relationships from being healthy?
Do the challenges bring myself or others possible harm? Do I experience thoughts of suicide or self-harm? Do I harm others physically or psychologically?
What if I do not "fit" well with my therapist?
We encourage you to be honest with the mental therapist and we will gladly help you find another one. Everyone at WKTA understands the importance of the therapeutic relationship. If you do not fit well with a therapist, then we want you to find someone that you feel better about. This might be another therapist at WKTA or another therapist in your community. The main goal of our mental health services in Western Kansas is for you to engage in therapy that feels right for you and get the psychological care you need. The only consideration we encourage here for anyone is to give it 2-3 sessions before changing. Like all good relationships, therapeutic relationships can sometimes take time to blossom.
Who Needs Behavioral Health Care?
At Western Kansas Therapy Associates, we believe that at some point in everyone's lives, we all need some kind of help. A common phrase and one that providers at WKTA support is "Mental health IS health". This simple message conveys that overall health consists of many things and mental health is not lesser than any of these. In addition, mental health is a spectrum of challenges. There are some people who may face adversity in their lives that requires relatively little guidance from a therapist. Alternatively, some people face challenges that have been very difficult for a long time and may require a longstanding relationship with a therapist to work through.
Child Psychologist for Children
Children may need behavioral health care if they are having difficulty managing emotions, interacting with peers, or adjusting to changes in their environment. A child psychologist can identify any underlying psychological issues and provide the family with strategies to help their child succeed. They may also be having difficulty managing their emotions in the classroom or dealing with bullying. A skilled clinician can help create an individualized plan to ensure that each student is getting the most out of their educational experience.
Parents may find it challenging handling these difficulties on their own. We also see parents show reluctance in enrolling their children in counseling because of the stigma that still exists around mental health. It is important to know that mental health care can be a positive experience and provide children with the skills they need to lead successful lives.
Individuals who struggle with mental health conditions, such as depression and anxiety, may need behavioral health care. Some people experience psychological distress due to life circumstances, such as loss of a loved one or major change in life situation, and might also benefit from behavioral health services. People with chronic medical conditions, like diabetes or heart disease, can sometimes find that their physical health is improved when they receive psychological care as well.
Teens especially need behavioral health care when they are having difficulty navigating the many changes that occur during adolescence. Teen counseling can help young people understand and manage their emotions, build positive relationships, cope with stress, and transition into adulthood. This translates into improved social functioning, better academic performance and increased self-confidence. It is important to recognize that teens are in a very vulnerable period of life and any mental health issues which arise should be addressed with care.
The extensive experience of our therapists in core psycho-social interventions and providing youth with the necessary tools to make informed decisions has enabled our team to support a range of young people facing social, behavioural, emotional and mental health problems. We understand that early intervention is vital in helping young people overcome their issues, so we strive to provide interventions as quickly as possible. We also recognize the importance of having a range of options available to ensure the best outcomes for our clients. Our comprehensive services offer a variety of interventions and programs such as individual counselling, group therapy, family mediation and life-skills training.
Seniors and Veterans – Adult Community Support
Elders may need behavioral health care if they are isolated, have difficulty managing chronic conditions, or experience depression and anxiety. Counseling can help seniors develop strategies for maintaining relationships with loved ones, handling stress, and adapting to life changes. Our adult community support services help seniors build meaningful relationships and gain access to resources that support their well-being. Veterans who have experienced trauma also benefit from our specialized behavioral health care. Our veterans mental health services are designed to address the unique challenges faced by those who have served our country. We provide compassionate, evidence-based treatment to help veterans manage their symptoms and achieve greater well-being.
Couples: Couples Therapy or Marriage Counselor
Couples may seek behavioral health services to work through communication and relationship issues. This type of counseling can help couples better understand one another, manage conflict more effectively, and develop new skills for building a stronger relationship.
Families can benefit from behavioral health care when members experience family conflict, communication difficulties, parenting issues, or other mental health challenges. Families might also seek services to address the psychological effects of trauma or major life events like divorce and changes in living situation.
How Our Mental Health Service Works: Comprehensive Psychiatric and Behavioral Health Care
Your First Session At Western Kansas Therapy Associates
After visiting with Josh, your therapist will reach out to you directly and discuss scheduling with you. WKTA uses an electronic medical record named "Simple Practice", which allows clients to complete their consents for therapy prior to the first meeting with the therapist. Although you are welcome to discuss any of these consents the first session with your therapist, completing paperwork beforehand does promote a more "human feel" to the first meeting with your therapist.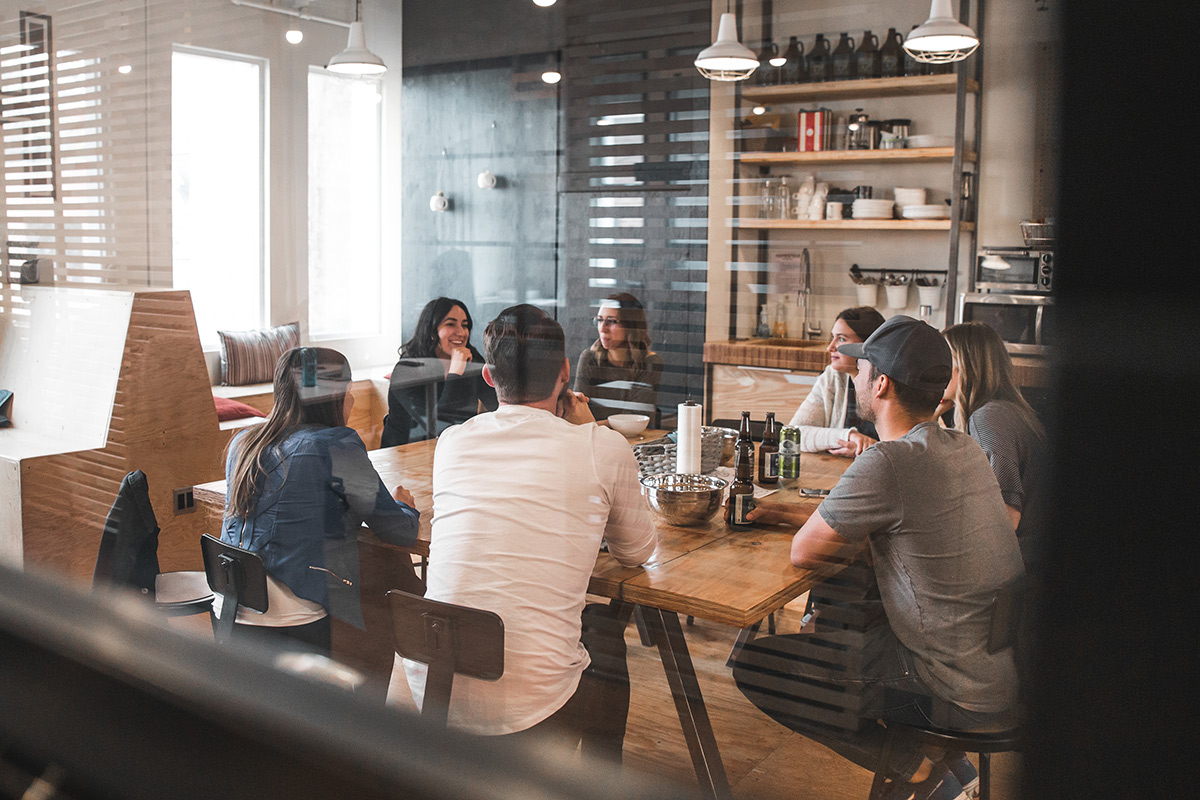 What Will My Therapy Sessions Be Like?
Many people are apprehensive about therapy because they are unsure what therapy sessions are like. When we go to a physical therapist for an injury, we know we will likely be exercising that part of our body to make it stronger and more functional. With a physical therapist, we understand that it might take time to heal the injury and that we might have to take small steps to heal.
Behavioral therapy is not drastically different from this concept, but the concept of physical therapy or injury is easier for most people to grasp. In behavioral therapy, the therapist is not some kind of all-knowing mystic with all the answers to help "fix" whatever issue you are experiencing. Most mental health therapists understand the power of the therapeutic relationship and building this with you. For some clients, it may take a long time to trust a therapist and for others it may not. For some clients, the challenges in their lives are relatively clear, while others have great difficulty identifying their challenges but "know something is wrong". Most therapists are trained in how to cultivate the therapeutic relationship and collaboratively approach challenges in the client's life. We are not all-knowing and certainly can't "fix something" like a car mechanic might be able to with a vehicle. In sum, when you start therapy, you are essentially embarking into a therapeutic/professional relationship with someone highly trained in helping you identify, clarify and address the challenges in your life.
When should I seek therapy for a child in my care?
Please read the response to the question above but think about the questions in the context of a child and these might help you process through this question. In addition, society has a tendency to believe that children are "resilient" or they will "grow out of it". However, this is not the case in many instances. It can be very difficult to admit that a child you love needs help from a therapist. However, the general rule is that early intervention is better than waiting and backtracking. In addition, you are welcome to visit with Josh when you initially call about whether you are unsure if something is an issue or not. Lastly, once you start working with a therapist these can be ongoing discussions with regards to whether something is still a challenge.
How Does Western Kansas Therapy Associates Work With Insurance Companies?
WKTA also strives to be transparent regarding billing. All the billing is done in-house and is not outsourced. Different providers are credentialed through different insurance companies. Many of them accept most major insurances and we work to get credentialed by smaller companies with many subscribers in our areas (e.g. ProviDRs Care). In most instances, your therapist will be able to communicate each session any existing balance that might be on your account after insurance processes. Lastly, WKTA will email you (if consent is provided) an electronic statement each month with instructions on how to pay easily through the client portal. You can always call the main WKTA number, 785-260-0924 with any questions.
Does WKTA have a waitlist for services?
For therapy services, we can usually get people in to see a therapist within two weeks of you calling. Sometimes, it may be sooner or a bit later, depending on the therapist and your personal circumstances. However, we understand and work hard to get you connected and started as soon as you would like.
For psychological evaluations, we do typically have a substantial waitlist that is usually at least three months. This waitlist exists primarily because there are very few practitioners west of Wichita that conduct these evaluations. It also exists because our evaluations are thorough and comprehensive. However, we do have a dedicated phone line (785-261-0115) for these evaluations and an administrative assistant who manages it closely. You are welcome to call and check-in any time regarding where you are on  the list.
Mental Illnesses and Our Treatment Programs
We have the expertise and experience to manage a wide range of mental conditions. Our Mental Health Services Western Kansas cover the following and more.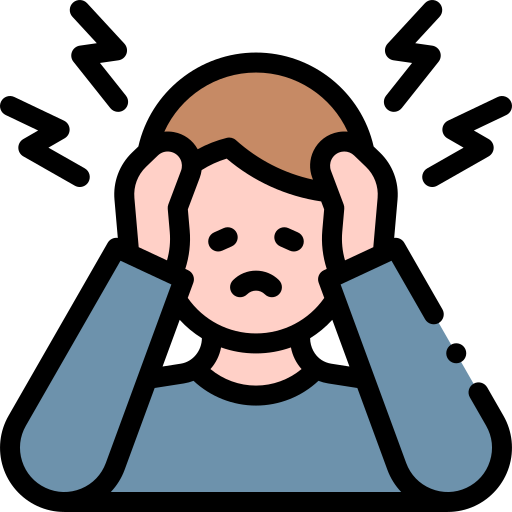 Anxiety
Anxiety is one of the most common mental health issues that our team works with. Our experienced psychologists provide evidence-based therapeutic interventions tailored to meet each client's individual needs. Anxiety can be caused by environmental factors and some people may be predisposed to develop anxiety due to a family history of mental illness. We understand that it's important to address the root cause of anxiety in order to create long-term solutions, and our therapists are committed to helping each client achieve their goals.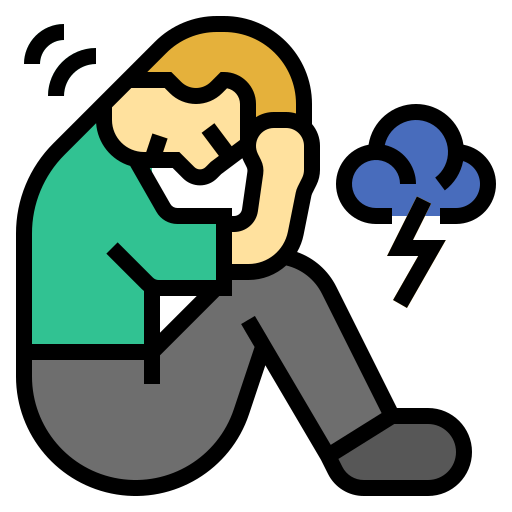 Depression
Depression can be a devastating mental illness and it can cause a range of physical, emotional and behavioural symptoms. Our team provides therapy designed to help clients identify the root causes of their depression and develop skills that will enable them to manage their symptoms effectively. We understand the importance of providing support in a safe, understanding environment and our therapists strive to create an atmosphere where clients feel heard and respected.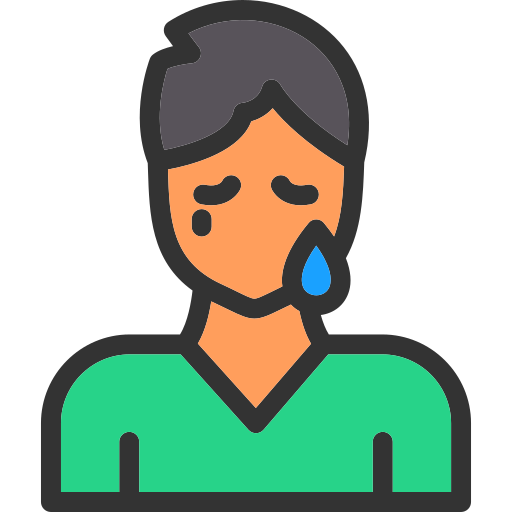 Grief
As common as grief is, managing grief can be overwhelming and difficult. Our team offers grief counselling to help clients cope with the loss of a loved one, manage their emotions, and move through the grieving process in a healthy way. We recognize that grief is unique for each person and provide services tailored to meet each individual's needs.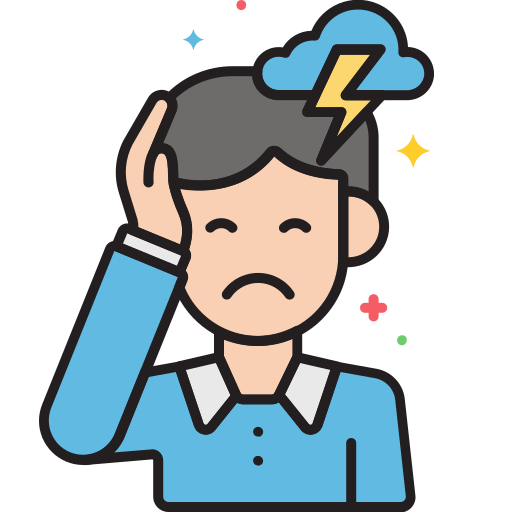 Trauma
Trauma occurs in various forms to diverse classes of people. We offer a variety of services designed to help people who have experienced trauma cope with their symptoms and move forward. Our therapists understand the complexities of trauma and provide evidence-based interventions that can help individuals heal and reclaim their sense of safety and security. Whether trauma is war-related, domestic violence-related, or related to another traumatic event, we are committed to helping our clients achieve greater well-being.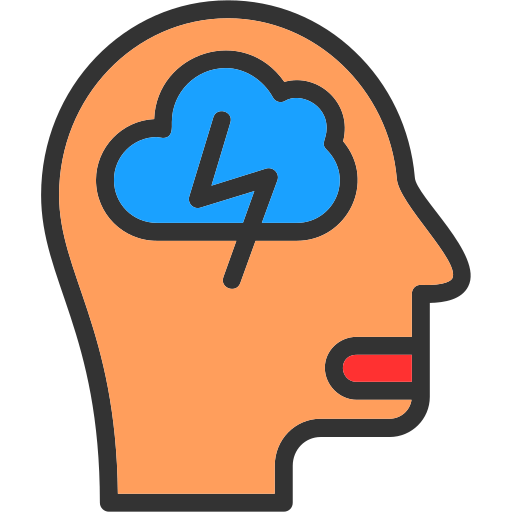 PTSD
Post-traumatic stress disorder (PTSD) is an anxiety disorder that can occur after experiencing or witnessing a terrifying event. Our team offers comprehensive treatment for PTSD that helps clients understand their illness and take steps to manage their symptoms. From experience, we know very well that for you or a loved one experiencing PTSD, a great part of the healing process involves providing an understanding and supportive atmosphere that enables our clients work through their issues and achieve greater mental health in the long-term.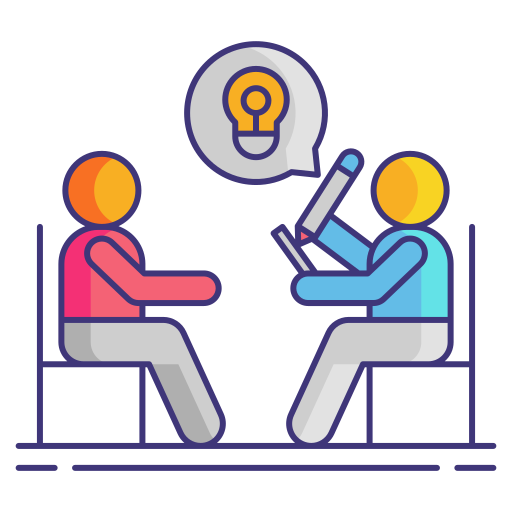 Play therapy
Play therapy has seen significant development over the past few decades. This therapeutic approach uses play and creative activities to help children aged 3-11 work through their issues. Our team of specialists provides play therapy services designed to build a trusting relationship between child and therapist in order to understand and address the child's concerns.
We are committed to providing high-quality mental health care at WKTA.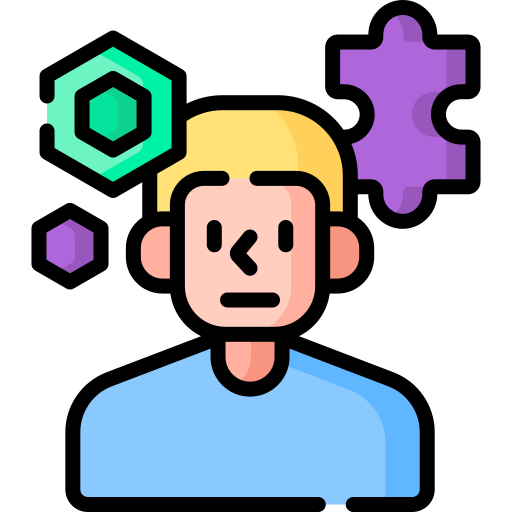 Autism and Learning Disorders
Autism used to be considered an illness, but we now understand it as a complex neurological and developmental disorder that affects behavior, communication and social skills. Learning disorders such as dyslexia and ADHD, can also interfere with a child's ability to learn. Our team provides evidence-based therapies designed to help children with autism and learning disorders reach their full potential. We strive to provide an atmosphere of acceptance, understanding and support while helping our clients develop the skills they need to thrive academically and socially.
We are committed to helping every client achieve greater psychological well-being.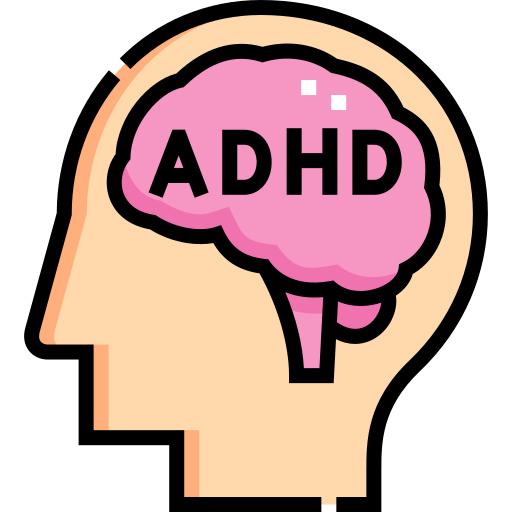 ADHD
Attention Deficit Hyperactivity Disorder (ADHD) is a disorder that affects children and adults alike. In helping our ADHD patients, we create individualized treatment plans designed to improve concentration, manage impulsivity and hyperactivity, develop goal setting skills, and strengthen overall problem solving skills. We understand the complexities of ADHD commonly diagnosed disorder in children and adolescents and can help them manage their symptoms and reach their full potential.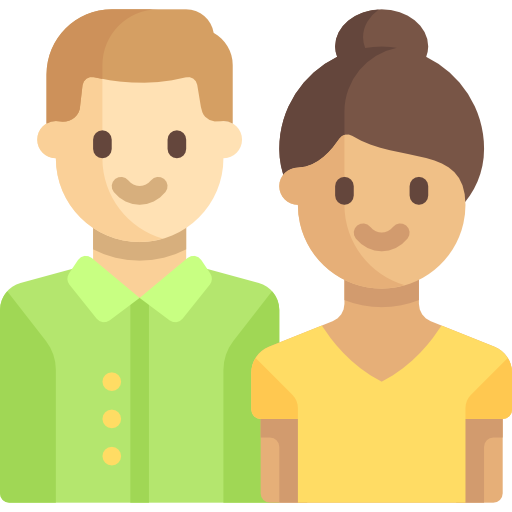 Couples therapy
Couples that take the excellent step of utilizing our couples therapy sessions to work through their relationship issues can be sure to receive professional and honest assistance in an atmosphere of understanding. Our therapists strive to help couples create a healthy environment so that they can better understand each other and find solutions to their conflicts. When properly implemented like we do, couples therapy could yield life-changing results.
Do You Need A Counselor Or Psychotherapist Or Psychologist or Therapist: What Are The Differences and Similarities?
Although the terms "counselor," "psychotherapist," "psychologist" and "therapist" are often used interchangeably, they actually refer to different mental health professionals who provide distinct services.
Counselors typically focus on helping their clients identify and manage life issues, such as stress management, relationships, career guidance, and more. Psychotherapists often provide counseling services while also offering psychotherapy to address psychological issues such as depression, anxiety, and trauma. Psychologists are mental health professionals who specialize in diagnosing and treating mental illnesses through therapy and assessment techniques. A therapist is any individual trained to provide counseling or psychotherapy services.
Although the different mental health professionals have distinct roles and roles may vary by jurisdiction, they all strive to help their clients through listening, understanding, and guiding them towards healing. All of these professionals are qualified to help people with emotional issues and can offer advice and support in difficult times.
You can rest assured that whatever your need, WKTA offers a wide range of mental health professionals who are committed to helping you achieve greater psychological well-being. We understand that everyone's needs and situations are unique, so we strive to create individualized treatment plans tailored to each client's particular needs. With our team of caring and experienced therapists, you can be sure that you are receiving the best possible care.
We invite you to contact us today and take the first step towards a brighter future. We look forward to helping you on your journey of healing and growth. Together, we will work to find solutions and create positive changes in your life.
When should I seek therapy for a child in my care?
Please read the response to the question above but think about the questions in the context of a child and these might help you process through this question. In addition, society has a tendency to believe that children are "resilient" or they will "grow out of it". However, this is not the case in many instances. It can be very difficult to admit that a child you love needs help from a therapist. However, the general rule is that early intervention is better than waiting and backtracking. In addition, you are welcome to visit with Josh when you initially call about whether you are unsure if something is an issue or not. Lastly, once you start working with a therapist these can be ongoing discussions with regards to whether something is still a challenge.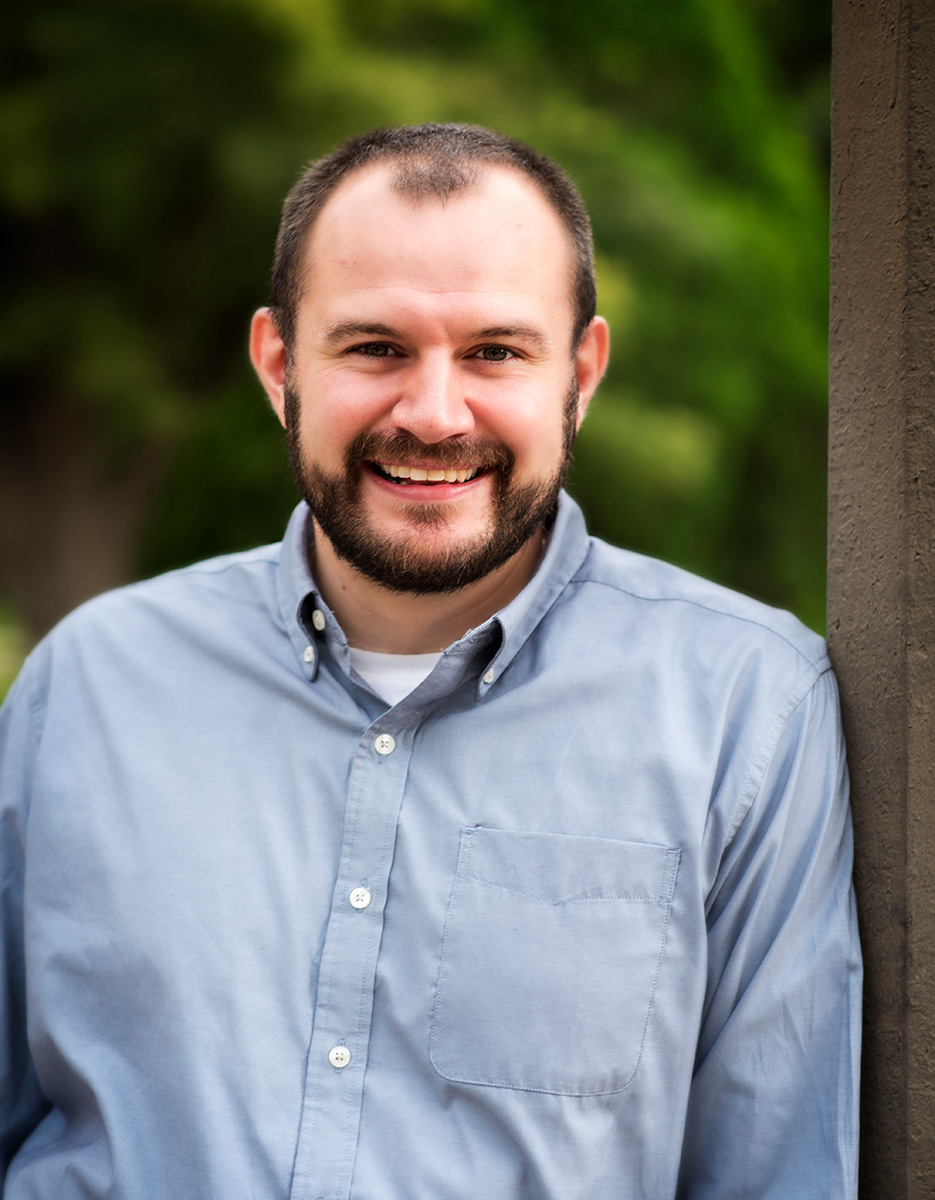 Josh Tanguay
Licensed Clinical Professional Counselor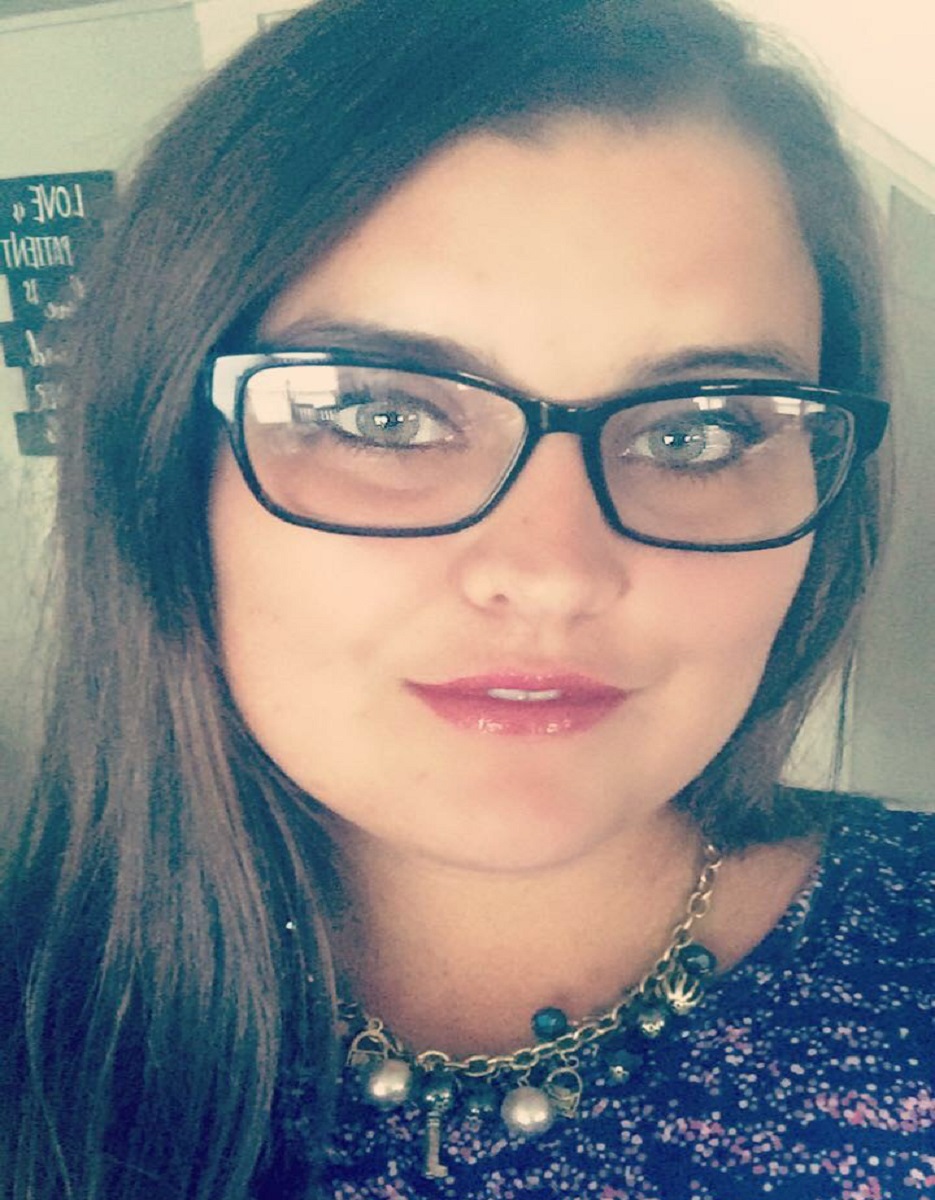 Tanya Becker
Licensed Master Social Worker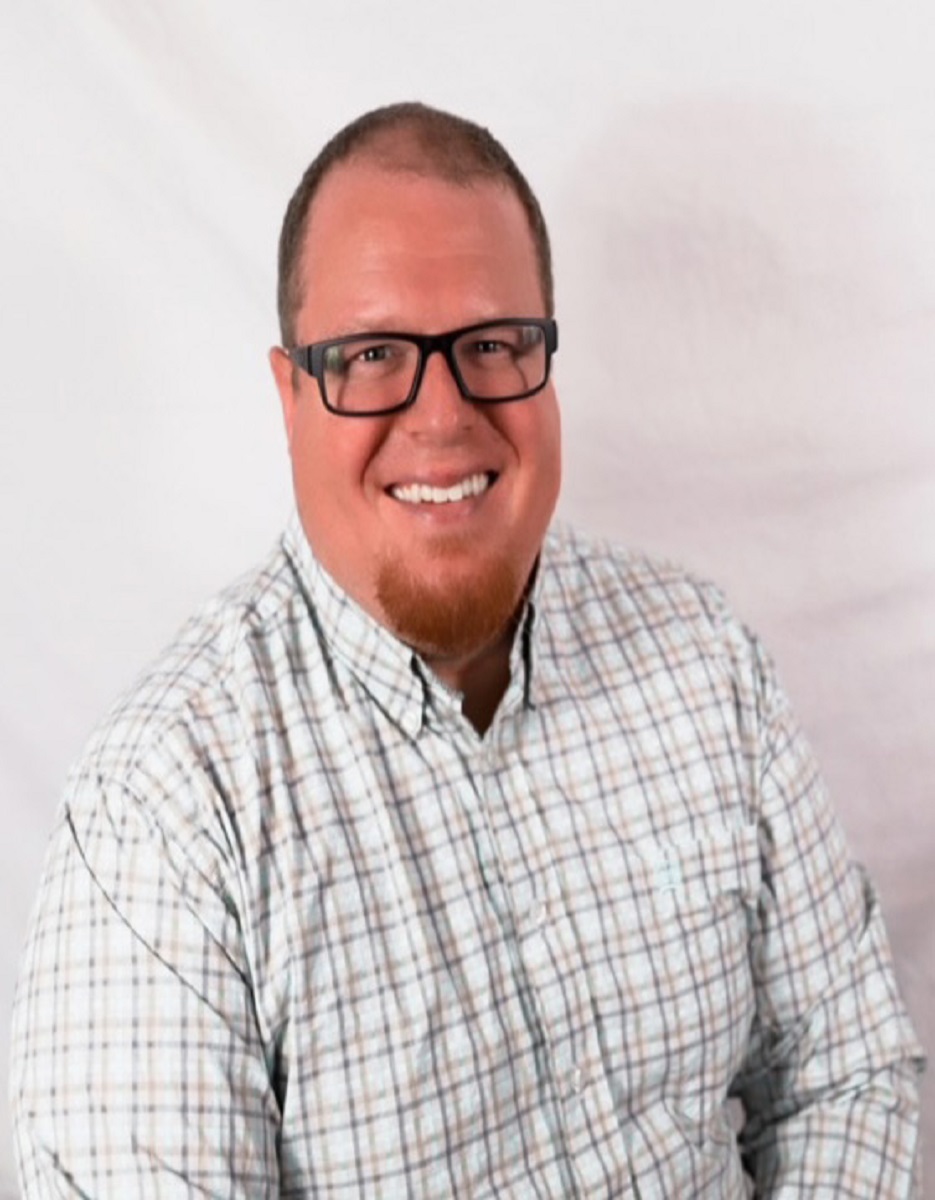 Andrew Jacobs
Licensed Master Social Worker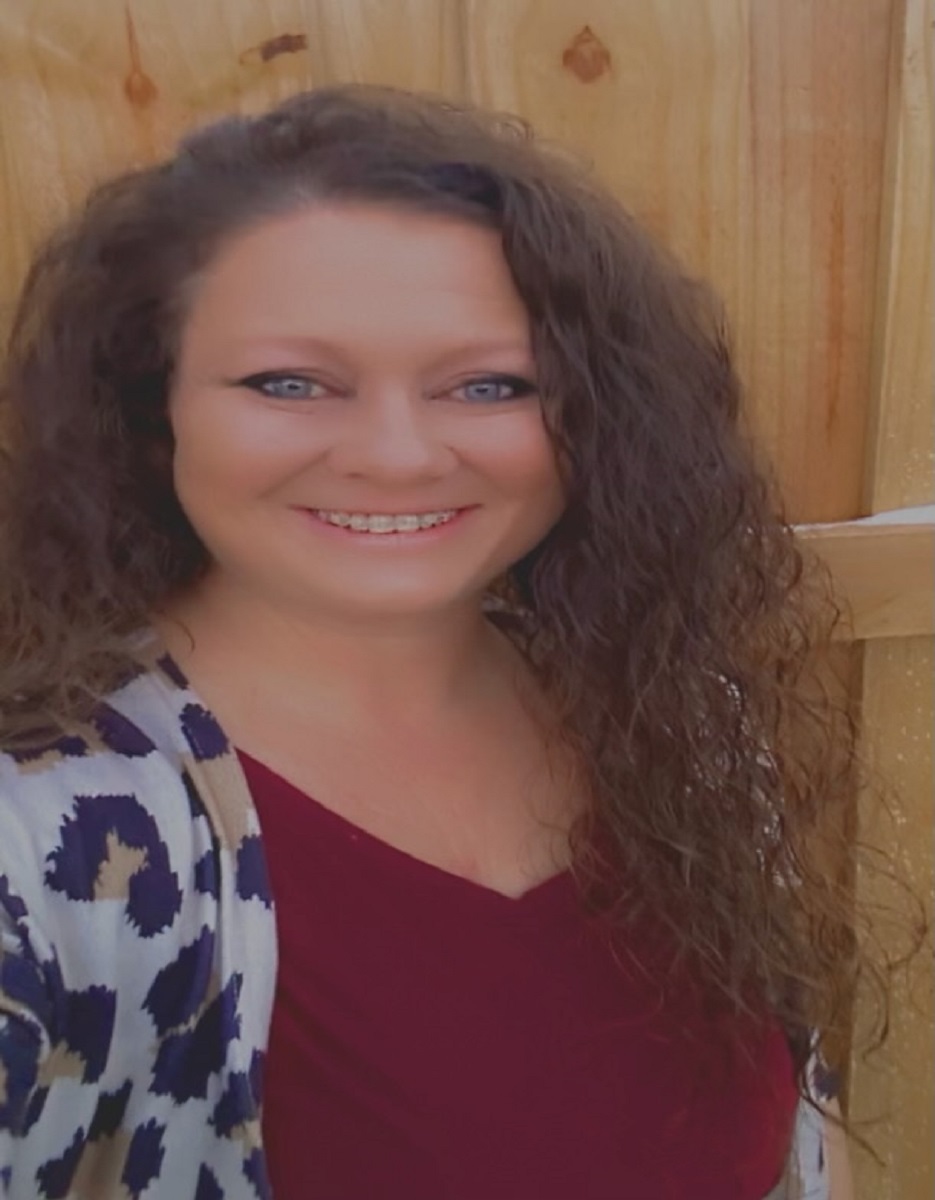 Kelli Herbers
Licensed Specialist Clinical Social Worker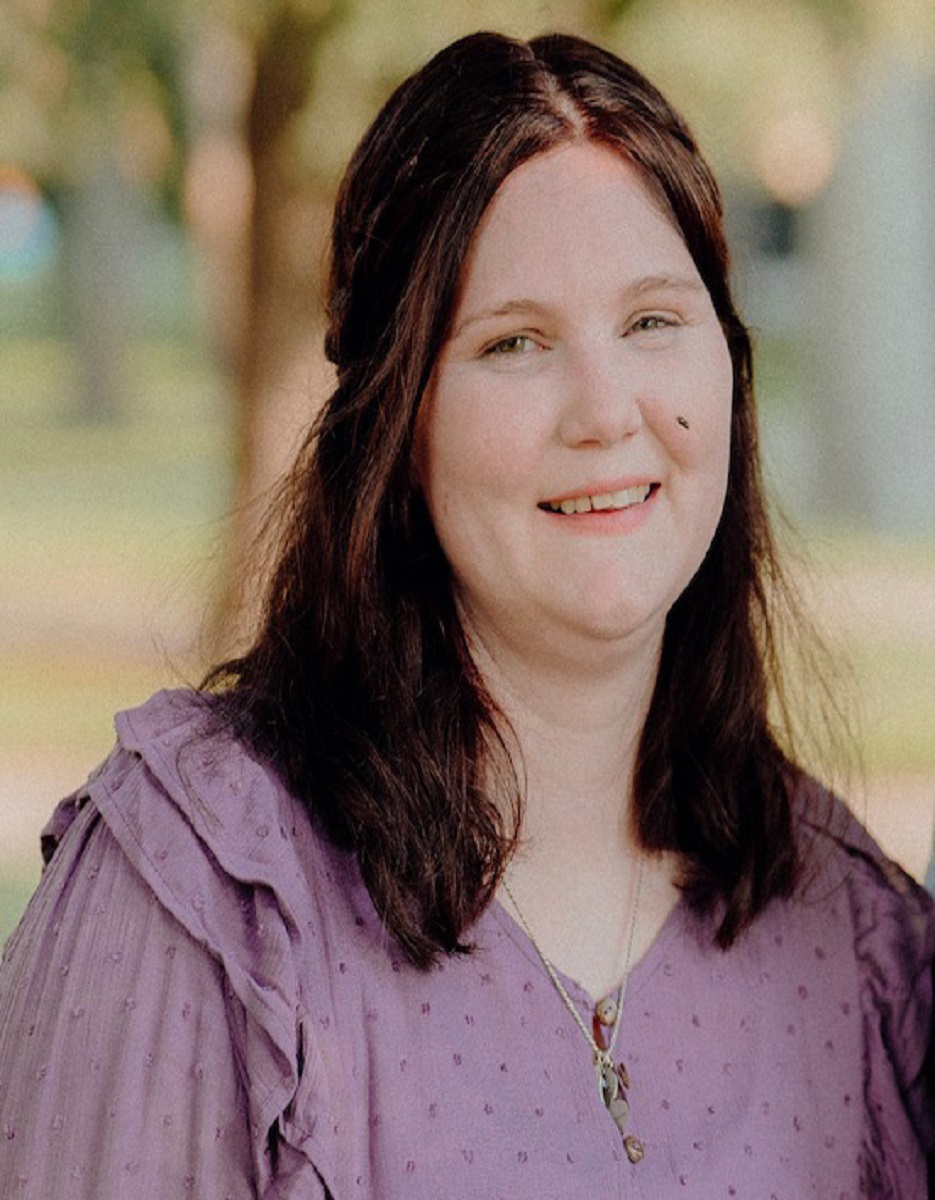 Kayla Taylor
Licensed Specialist Clinical Social Worker, Registered Child Therapist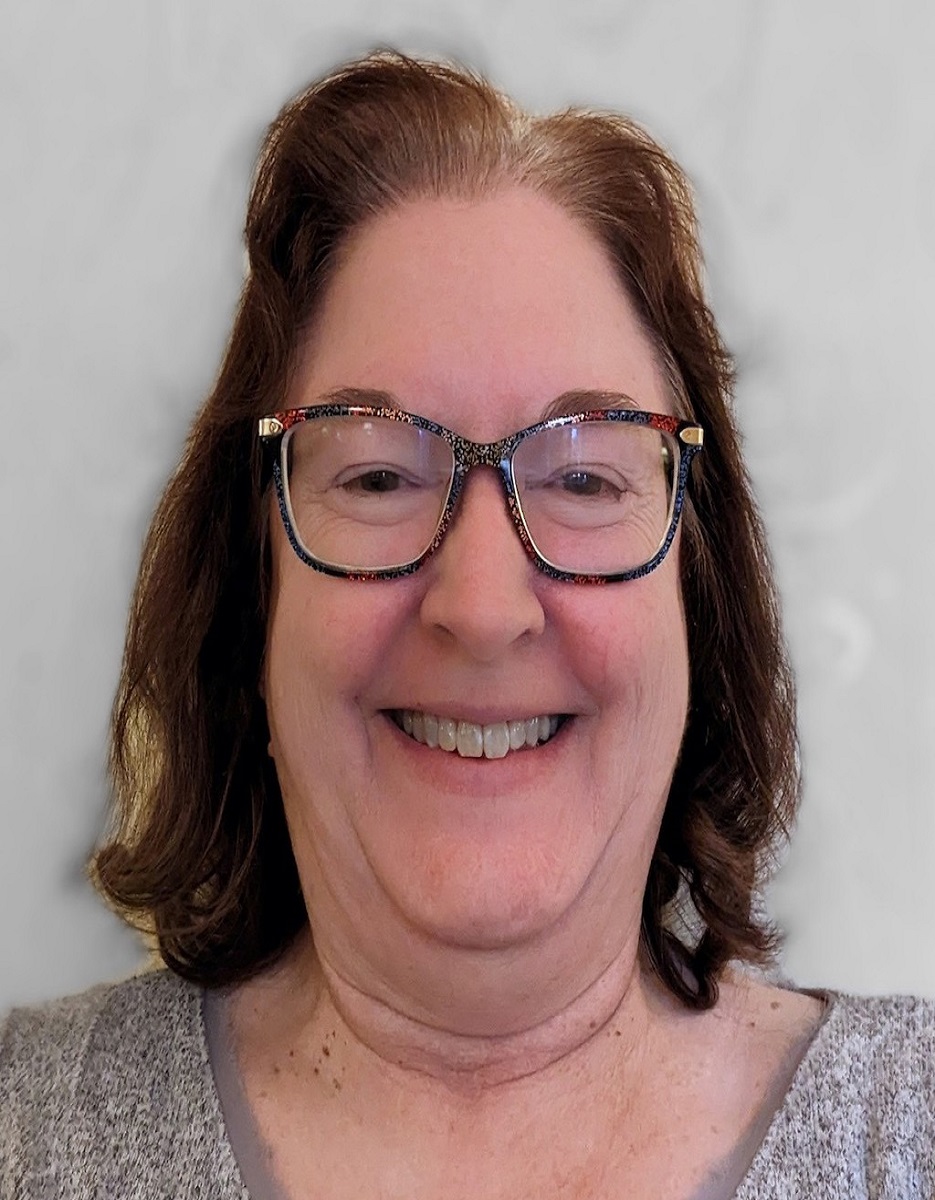 Marijo Rooney, PhD
Licensed Psychologist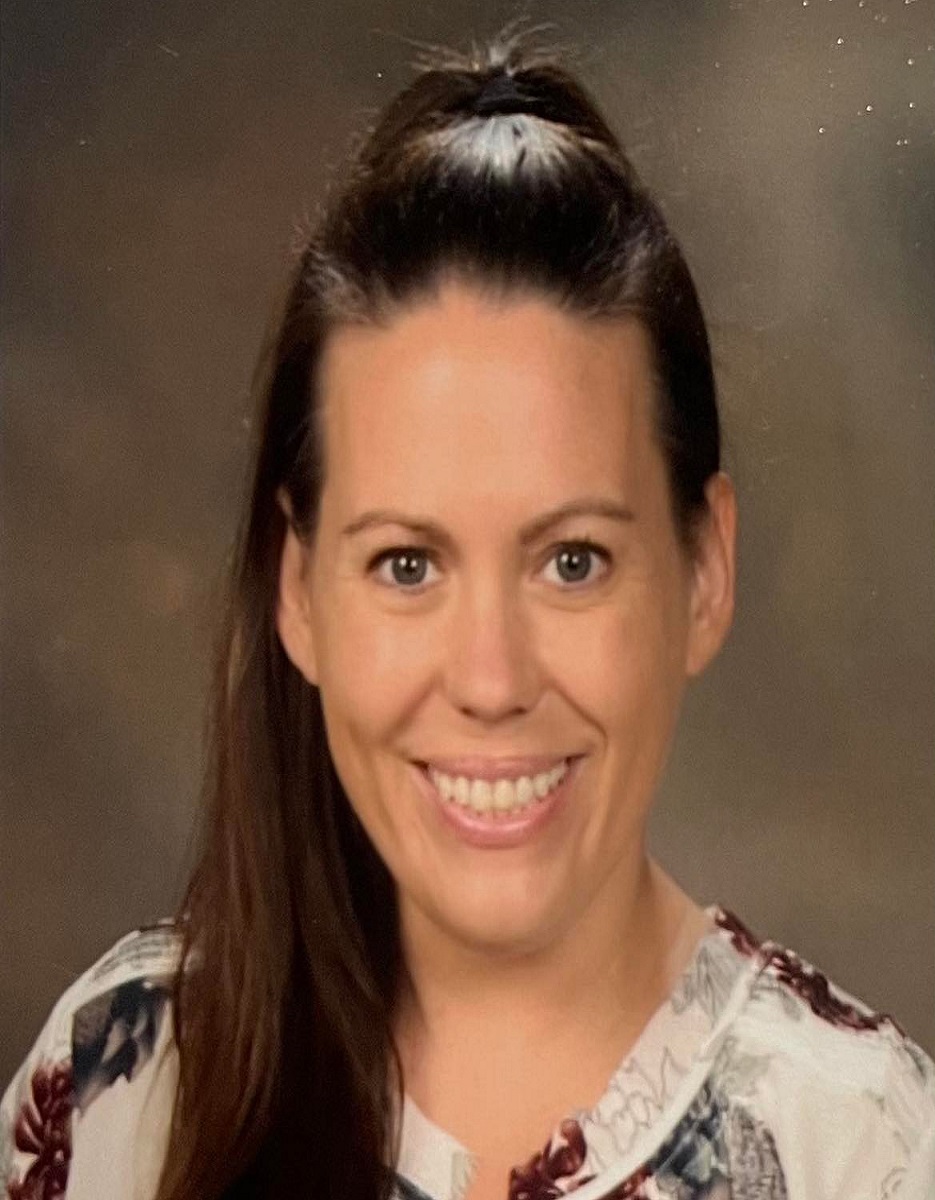 Lyndsey Crisenbery
Licensed Specialist Clinical Social Worker Cecily Miller
Licensed Master Social Worker
Visit Our Mental Health Clinic Today
WKTA has three offices. The main office is in Hays, Kansas in the downtown area. The address is 208 E. 8th Street, STE D, Hays KS 67601. This space has nine offices and a large waiting area as well as two other smaller waiting areas.
The second office is in the downtown area of Plainville, Kansas, 25 miles north of Hays. This large single office is owned by the Rooks County Health Center. It has the advantage of being very private as we are the only ones in the building.
The third office is in the downtown area of Phillipsburg, Kansas.
This office is in the Fischer building at 205 F Street.
The building has numerous other businesses in it but we are fortunate to have a first floor office offset from most of the others.
Frequently Asked Questions
What is a psychological evaluation?
WKTA is fortunate to have two practitioners (Dr. Marijo Rooney and Brett Bieberle, LMLP, EdS) who provides thorough psychological evaluations for teenagers/children. A psychological evaluation is different from therapy in that it examines the child's entire life with the goal of clarifying whether there is a diagnostic concern. For instance, a child may be acting out at home and school but caregivers, teachers and school counselor are unsure why. Alternatively, the child may have a rich trauma history with different diagnostic concerns that need to be clarified. 
How long do psychological evaluations last?
The length of psychological evaluations vary depending on several factors. One factor is the complexity of the child and/or the child's situation. The more complex the situation, generally the longer it will take to work through the evaluation process. Another factor is both the availability of the child/caregivers as well as the practitioner. 
What does the evaluation actually consist of?
Most evaluations include a comprehensive collection of the child's history and family/caregiver history. The practitioner will then administer different tests/questionnaires to the child (e.g. IQ tests, achievement tests, behavioral questionnaires, personality inventories etc.) The caregiver may also complete questionnaires. The provider will also visit with the child and explore the child's perception of their world, their strengths, challenges, etc. Lastly, the provider will type a detailed report of the evaluation findings and "debrief" with the caregiver. Here, the caregiver can ask the provider more questions about the future as well as begin to facilitate next steps to acquire help if indicated.
Can mental illness be cured?
Mental illness is usually not cured but properly managed in a way that allows an individual to lead a fulfilling, healthy life. With the right treatment plan, many people with mental illness can manage their symptoms and live full, productive lives. Treatment plans may include a combination of therapy, medication, lifestyle changes, and other interventions.
What can mental health services offer?
Mental health services offer support, guidance, and treatments to help people manage mental illness. Our mental health professionals provide individualized treatment plans and strategies for coping with mental health issues. We help to address underlying causes of mental illness and develop strategies that promote long-term healing and wellness.
What are the signs of mental illness?
The signs of mental illness include changes in thinking, difficulty concentrating or making decisions, changes in mood, sudden anxiety and fearfulness, and withdrawal from activities that used to bring enjoyment. It is important to be aware of these warning signs so that you can get the help you need as soon as possible.
What are the main mental disorders?
Common mental disorders include Anxiety, Depression, Grief, Trauma, PTSD, Autism, Narcissism, Learning disorders, ADHD, bipolar disorder, schizophrenia, and eating disorders. Each of these can be treated with medication, therapy, lifestyle changes and other interventions. It is important to seek professional help if you think you or someone you know may have a mental health issue.
How long does it take to diagnose mental illness?
The amount of time it takes to diagnose a mental disorder varies based on the individual, the type of disorder, and other factors. Generally speaking, diagnosis often requires multiple visits to a qualified mental health professional and may include psychological evaluations. After diagnosis, treatment plans can be created that are tailored to each client's specific needs.
How long does mental illness last?
The length of time that mental illness lasts also depends on the individual and the type of disorder. With proper treatment, most people with mental illness can manage their symptoms in a way that allows them to lead functional, satisfying lives. However, for some people, long-term management may be necessary.